TENDRIL UPDATE:
"Sink The Montana"
Coming in 2011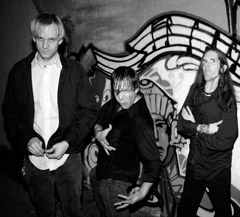 Tendril has completed recording, mixing, and mastering of their latest rock and roll masterpiece, tentatively titled
"Sink The Montana"
, and are simply waiting for the right window of opportunity to unleash the beast.
Currrently all members are busy beyond the ability to play support shows, but plans are for a big push starting 2011, and likely a preview Digital Single release in the meantime. We'll keep you posted!
IPZ-007 -
REDEFINE
"The Power of Persuasion"
Available Now!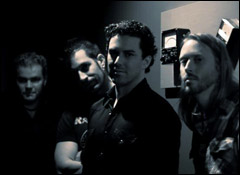 Constantly evolving since their 2006 inaugural release, Redefine are known for a high energy, in-your-face rock show that leaves few left standing.
Honest music accented with phenomenal musicianship, the Redefine sound was further enhanced in 2009 with the addition of vocalist Scott Headstream (of Ice Planet Records alum Halto Bravo.)
The chemistry between Headstream, guitarist Chris Apaliski, bassist Mike Diquinzio, and drummer Matt Loria is immediately apparent on "The Power of Persuasion", Redefine's sophomore release and Ice Planet Records debut. It's a unique blend of rock, metal, vocal atmospherics, thinking-man's lyrics, and technicality.
Six songs, six unique experiences ready to soak into your skull. You will be persuaded by the power of Redefine!
Song Samples:
From "The Power of Persuasion"
:::
Rise (Clip)
(1.2mb)
:::
The Silent Hum (Clip)
(2mb)
Available now at the
Ice Planet Store
!
For more on Redefine, visit
www.myspace.com/redefinerocks